---
Buy now!
Quinteto AMIZADE (2005)
| | | |
| --- | --- | --- |
| Alexander Glazunov | Oriental Reverie (9:03) | |
| Arthur Bosmans | 3 Epigrams for strings quartet | |
| | Giocosa (2:21) | BR-ZOL-05-00028 |
| | Melancólica (2:08) | BR-ZOL-05-00029 |
| | Galharda (1:46) | BR-ZOL-05-00030 |
| Carl Maria von Weber | Quintet for clarinet op. 34 (Bb Major) | |
| | Allegro (10:36) | BR-ZOL-05-00031 |
| | Fantasia (5:21) | BR-ZOL-05-00032 |
| | Minueto (5:38) | BR-ZOL-05-00033 |
| | Rondó (6:36) | BR-ZOL-05-00034 |
| Total playing time: 43:50 | | |
Clarinet: Felix Alonso
Violins: Zoltan Paulinyi and Karla Oliveto
Viola: Sándor József Thurzó (artistic director)
Cello: Norma Lilian
The Quinteto Amizade was founded on Epiphany of 2003 for annual short seasons, restricted to the weeks that Sándor visits Brasil, exciting his friends with his musical enthusiasm.
The program presented here was first recorded in a concert at the Brasilia Music School in January 20th of 2004, the first available recording of these masterpieces by Bosmans and Glazunov, which we decided to record again for the present edition.
The Oriental Reverie was finished on March 13 1886 by Alexander Glazunov, the important Russian composer, teacher and conductor. The piece is an elaboration of a previous composition, the Adagio for 2 clarinets. In the next year he wrote a version for orchestra, but expressed his desire to publish the original work presented here.
The "3 Epigrams" show the lyricism and the high spirit of all Bosmans's compositions. Originally written for string quartet, the composer himself added the double-bass part for a chamber orchestra version, also writing another arrangement for cello quartet.
This recording finishes with a concertino-like quintet composed by Weber in 1815, its drama and lyricism reminiscent of his opera arias.
The choice of these (neo-Romantic) pieces mirrors the name of our group — which means friendship. We made our traditional concert on Epiphany of 2005 in the welcoming chapel of the Benedictine Monastery, in Brasília, days before our studio recordings. An elegant man anxiously called out to me about the last piece I announced that night. As he knew it was Borodin´s Second Quartet, he showed me the shiny wedding ring on his finger explaining that he had proposed to his girlfriend as that music played!
With this inspiring spirit we wish to carry happiness to all through good music!
Zoltan Paulinyi.
---
Arthur Bosmans (Oct. 13, 1908 – May 14, 1991)
Virtually self-taught, Arthur Bosmans's trajectory was marked by determination and unstinting efforts to fulfil his musical vocation. He was born in Brussels and received Brazilian citizenship in 1953. He started his musical studies at five. In Antwerp he entered the Naval School, reaching the grade of First Lieutenant after seven years of service. He left the Navy in 1932 and dedicated himself to composition and conducting, notably the Antwerp Philharmonic Orchestra. He moved to Brazil in 1940, firstly to Rio de Janeiro where he conducted the Brazilian Symphonic Orchestra. After that, in Belo Horizonte, he finally assumed the chair of composition and conducting at the Music School of the University of Minas Gerais State (UFMG) and directed the State and Municipal Orchestras. He won the "Cesar Franck Award of symphonic composition" with his masterpiece "La Rue", written in 1932, besides receiving several decorations of a cultural order from Belgium, France, Brazil, Spain, Holland. As a conductor he directed the Brazilian première of many works by Ravel, Prokofiev and Ginastera, also abroad introduced pieces by Brazilian compositors such as Mignone, Krieger, Gnattali and Fernandez.
COMPONENTS
Félix Alonso (clarinet)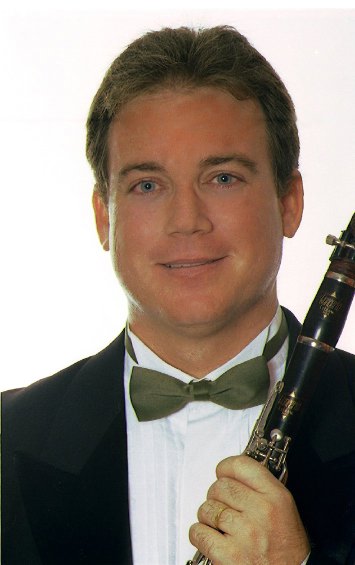 felixalonsomorales@yahoo.com.br
Born in Cuba, he started his clarinet studies with prof. Roberto Medina, receiving degrees in performing, teaching and chamber music in the Havana National School of Music (1994). When he was only 13, he performed Weber's Concertino with Matanzas Symphonic Orchestra, where a few years later he would be the first clarinetist. He won two awards in the Amadeo Roldán Clarinet Competition, in Cuba (1989 and 1991). He has travelled twice to Spain (1994 and 1995), touring with the orchestra and recording two discs. He is currently a teacher at Brasília Music School and taking the clarinet bachelor degree at the Brasília University (UnB) studying with the professor Ricardo Dourado Freire.

Clarinet: Buffet Crampon.
paulinyi@yahoo.com
He started his musical studies when he was only 2 and a half. With Ricardo Giannetti he learned the art of violin between 1984 and 1999, besides courses with Ruggiero Ricci, Alessandro Borgomanero and others. He was the winner of Goiânia National Competition in 2002 and Critics of Art Award in Minas Gerais in 1998. Between 1995 and 1999 he studied composition with the Maestro Oiliam Lanna and at small public courses with Oscar Edelstein and Harry Crowl. He has founded an orchestra and several acting music groups. He is first violinist at Claudio Santoro's National Theater Symphonic Orchestra since 2000.

Look his compositions (Sonatina and Hipnose) for the cd "Rabeca Moderna" recorded with Karla Oliveto in 2002.

Violin: Sanctus Seraphin school, around 1750 (last restoration by del Picchia).
Bow: Carlos Martins Del Picchia, 1996.
Karla Oliveto (violin)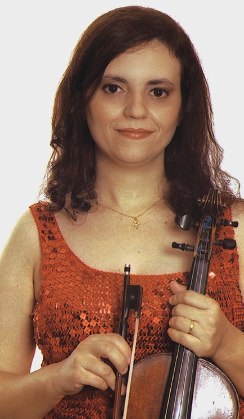 karlaoliveto@yahoo.com.br
She started her studies in 1983 at Brasília Music School where she obtained the title of "Expert on Violin" in the class of prof. Marena Salles. She is graduating at the Brasília University (UnB) where she obtained her violin bachelor degree (1997) under Ludmila Vinecka and postgraduate degree in music (2000), postgraduate degree in chamber music (2002). She performed as solist under maestro Emilio de Cezar and Elena Herrera, and recorded a Brazilian music CD called "Rabeca Moderna" in 2002. She currently teaches violin playing in Brasília Music School.

Look the cd "Rabeca Moderna" recorded with Zoltan Paulinyi.

Violin: presumed Justin Derazey, around 1880.
Bow: Sáránszky Pál, from Paulinyi's collection
Sándor József Thurzó (viola artistic direction)
Winner of many competitions, he started studying with his parents, famous Hungarian musicians. Pupil of O. Boda and G. Márkos, he received his diploma at the Jassy Music Academy in 1968 and became the first viola and soloist of Oradea Philarmonic Orchestra. He has given more than 2000 concerts in 8 countries, recording in Romania, London, Vienna. He has received many awards and has 80 pieces dedicated to him by composers in Hungary, Romania, Japan, Sweden, Norway and Brazil. Since 1997 he is artistic director of the Brazilian Music Festival of Oradea. He is currently teacher at Oradea University.

Viola: Vuillaume, 1859.
Bow: Pfretschner, XIX century.
Norma Lilian (violoncello)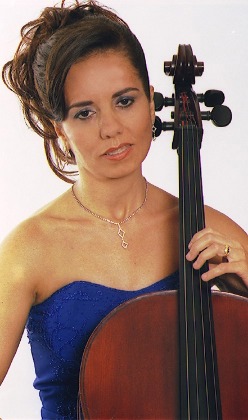 celista@hotmail.com
She has started her cello studies in Brasília, where she got her undergraduate degree at the University of Brasília. She took further studies at the École Normale de Musique de Paris and has a Master's degree from the University of London. She is one of the founders of the Symphonic Orchestra of the National Theatre "Cláudio Santoro" and the Camerata Brasília. As a soloist, she has toured South America (Paraguay, Uruguay and Argentina) and Europe (France, Spain and Portugal). The critic Nelson G. Risso (published in "Hitos de la Temporada" in Uruguay, June of 1999) praised her "...deep sincerity, mature chamber music playing, accomplished technique..."

Cello: Buthod, around 1850.
Bow: Nicolas Delaud, 1980.
Cláudio Raffaelo Santoro (recording/mastering)
Estudou engenharia de som no Recording Workshop, em Ohio (1989). Diretor de sonoplastia do Teatro Arthur Azevedo (São Luís), de 1995 a 1997. Desde 2000, tem feito as gravações da Orquestra Barroca de Juiz de Fora. Atualmente é professor na Escola de Música de Brasília, onde coordena os cursos de verão na área de áudio.
Ricardo Dourado Freire (producer)
Clarinetista e professor do Departamento de Música da Universidade de Brasília. Realizou seu Mestrado (1994) e Doutorado (2000) na Michigan State University, sendo orientado pela profa. Elsa Ludewig-Verdehr. Fundador e primeiro presidente da Associação Brasileira de Clarinetistas, tem trabalhado continuamente pela divulgação da clarineta e integração dos clarinetistas brasileiros.
About the recording
Recording/mastering: Raffaello Santoro, no estúdio da Associação Cultural Cláudio Santoro.
Recording assistant: Ricardo Teles
Recording studio: Departamento de Música, Universidade de Brasília (UnB), Feb. 5,6 and 10, 2005.
Producer: Prof. Ricardo Dourado Freire (UnB)
Photo & art: Ricardo Rodrigues
Text revision: Fernanda Oliveto (portuguese), Nathaniel Vallois (UK) (english), Helene Paulinyi (hungarian).
Translation: Iracema Yrlanda Simon e Zoltan Paulini (english), Felix Alonso (spanish), Ernest Paulini (hungarian).
Homepage: PROjECT z
Marketing: Elohim Henrique Jr. (sandora@pop.com.br)
Sponsors: Fundo de Arte e Cultura (FAC) do GDF & Ormimaq.
Support: Departamento de Música - Universidade de Brasília (UnB)
Thanks to Eliana de Siqueira Alves, Walquíria Bosmans & Arthur Jaak Bosmans, Francisco & Vitória Capelão and family, Sandra Loureiro de Freitas Reis (UFMG), Oiliam Lanna (UFMG). We cannot forget to thanks Fernanda Oliveto, Nathaniel Vallois, Iracema Simon, Helene Paulinyi, Antônio Bayma Jr.
---
DOCUMENTS
"I was invited to teach in the 24th International Summer Course of EMB in January 2002, where I met Zoltan, a young violinist and composer, who gave me his CD of "Duo Magyar" with Karla. Then I got the idea to look for only one more musician, a cellist, to form a string quartet. When I talked to Zoltan about this dream for the next year, he became immediately enthusiastic! And as we are friends the name of the quartet had to be AMIZADE (friendship)! Since the beginning we also found an excellent clarinetist in Karla's husband, so the quartet turns into a quintet. Thanks to my Brazilian friends I'm annually in Brazil for a two-month period, during which we meet and prepare our concerts."
Sándor József Thurzó
Founder and Artistic Director.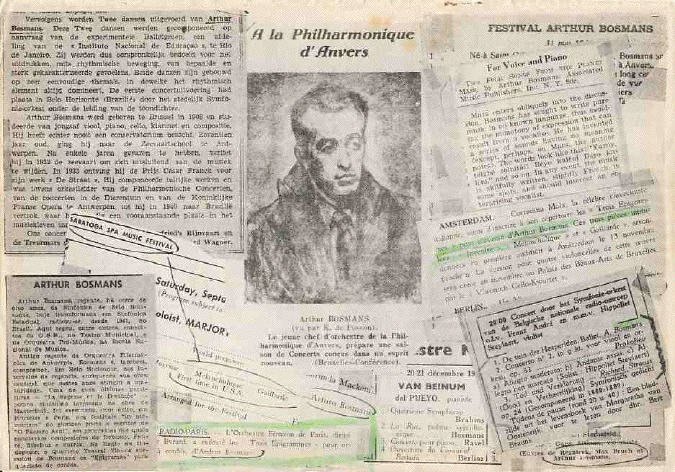 ---
---
SPONSORS
We are very thankful to our sponsors, without whom it would be impossible to dream and spread joy through music!