---
CD 2010 - Variant Vibrations
Quarteto AMIZADE and friends
For scores, click on the music name.
For program notes, click on the track number.
| | | | |
| --- | --- | --- | --- |
| Nikolai Brucher | [ 1 ] | Vibrações Variantes (2005) (14:28) | ISRC #BR-zol-0900018 |
| | | Quarteto Amizade & Carlos Tort (vibrafone) | |
| | [ 2 ] | Caleidoscópio n. 1 (2004) (12:11) | BR-zol-0900019 |
| | | Quarteto Amizade & Raíssa Bisinoto (flauta) | |
| Dániel K. Molnár | [ 3 ] | Repülj madár, repülj (5:05) | BR-zol-0900023 |
| | | Quarteto Amizade | |
| Svetozar S. Kovacevic | [ 4 ] | Fantazija (1998) - arr. Sándor József Thurzó (4:23) | BR-zol-0900021 |
| | [ 5 ] | Fuga 2007 (3:12) | BR-zol-0900022 |
| | | Quarteto Amizade | |
| | [ 6 ] | Dil tho paagal (3:10) | BR-zol-0900020 |
| | | Quarteto Amizade | |
| | [ 7 ] | Fuga (1999) (3:09) | BR-zol-0900024 |
| | [ 8 ] | Postlúdio (1:36) | BR-zol-0900025 |
| | | Sándor József Thurzó (viola) & Zoltan Paulinyi (violin Domenico Bussan) | |
| | [ 9 ] | Acalanto n. 2 (2003) (3:43) | BR-zol-0800008 |
| | | Felix Alonso (clarinet) & Zoltan Paulinyi (violin Sanctus Seraphini) | |
| | [10 ] | Biduo d'ouro (2006) (2:51) | BR-zol-0800006 |
| | | • Moderato e allegro | |
| | | Iracema Simon (bassoon) & Zoltan Paulinyi (violin Sanctus Seraphini) | |
| | [11 ] | Statu Viae (2009) (18:52) | BR-zol-0900026 |
| | | Thiago Bertoldi & Leandro Roverso (pianos); Zoltan Paulinyi (violin Gobetti) | |
| (Total length: 72:43) | | | |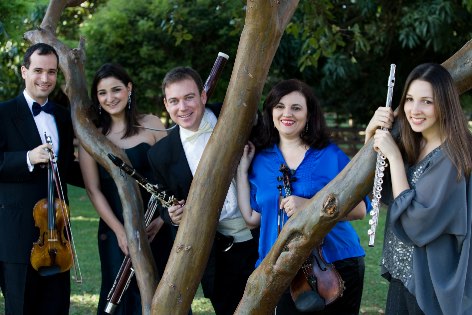 MUSICIANS
Vibraphone: Carlos Tort
Flute: Raíssa Bisinoto
Clarinet: Felix Alonso
Bassoon: Iracema Simon
Pianos: Thiago Bertoldi & Leandro Roverso
Quarteto AMIZADE
Violins: Zoltan Paulinyi and Karla Oliveto
Viola: Sándor József Thurzó
Cello: Mirella Righini
PRESENTATION
Brasília represents the Brazilian culture synthesis. A whole continental nation is present in it. As a result, a miscellanea of sounds and chords which comes from the north-eastern "repentistas" (improvisers), going by the singing and "foguedos" from the centre-west to the Symphonic Orchestra players. From this plurality appears the CD 2009 Variant Vibrations, new work from this ensemble formed by versatile and talented musicians, actors at the new national concert music scene.

Silvestre Gorgulho
Secretary of Culture - Government of Federal District

---

In a time of mass production, the art of composing music has become a task both essential and challenging.

One of the forerunners of modern music, composer John Cage considered music composition as a two-phase process: initiated by the composer or the musician, the experience of music could only be complete in the presence of an audience, who was no longer a passive spectator, but rather a key element of the artwork.

The seeds of the new music were sown in Brazil during the 1920's, but the conditions for them to bear fruit would be seen only a decade later. The German composer H. J. Koellreutter played a crucial role in this process while introducing atonalism and the twelve-tone system in Brazil. At that time, the new aesthetic of "Música Viva" ("Living Music") movement, led by Koellreuter, was seen as a threat by nationalist composers, a group that had Camargo Guarnieri as one of its most prominent representatives.

This "golden age of manifestos" was followed by a different reality, where both the radical avant-gardist tendencies and the ideological nationalism lost much of their influence over Brazilian composers. In fact, music making has become more dependent on one's cultural experiences than on territorial boundaries.

The present work, by the composer Zoltán Paulinyi, is part of this new context. Zoltán's music reflects the diversity of the Brazilian contemporary music scene as it combines, in an interesting way, tradition and contemporaneity, a proof that the past can be preserved, but also modernized.

Ana Maria Amorim
---
The Quartet AMIZADE ("Friendship Quartet") was founded on Epiphany of 2003 by Sándor József Thurzó, whose cultural actions stimulates musical exchange between Brazil and Europe.

The Quinteto AMIZADE International Composition Competition 2006 selected only one winner work: "Vibrações Variantes" by Nikolai Brucher. Other three composers received "mention with honor": Hélio Bacelar Viana, Cláudia Castelo Branco and Vicente José Malheiros da Fonseca. The winner's work premiere took place at Martins Penna Hall of the National Theatre in Brasília on February 20th 2009 at 8 PM, day of Saint Bishop Euquério.
Zoltan Paulinyi.
---
COMPOSERS AND REPERTOIRE

Nikolai A. Brucher
Nikolai Almeida Brucher (Rio de Janeiro, 13/01/1979) started his piano musical studies at the Pro-Arte Musical Seminars, where he also concluded the courses in Musical Analysis and Choir Conducting. In 1999, he started the bachelor course at the Federal University of Rio de Janeiro State (UNIRIO), graduating in 2003. In 2005, he received the 1st prize at the I Claudio Santoro National Competition for his work "Tri Kartina" for symphonic orchestra. Currently he is taking the master degree in composition at UNIRIO developing a research about the contemporary symphonic music tendencies in Brazil.

Vibrações Variantes - winner work of Quinteto Amizade Composition Competition 2006

Vibrações Variantes (Variant Vibrations) for vibraphone and string quartet was written in 2005 after a friend's request. The piece is built as a collection of variations after a choir presented by the vibraphone just after the strings introduction. Nine variations follow that, each one exploring a different aspect and often developing an idea proposed at the preceding variation. The tenth variation is a fugue whose theme is firstly played by the viola. At the last measures, the first violin replays the original choir melody.
Dániel Károly Molnár
Completed his basic piano studies in Oradea and got a degree as a classical organ artist and organ teacher at the "Gh. Dima" Academy of Music in Cluj-Napoca in 2001. He lives in Debrecen with his family since 2002.

Workplaces: Partium Christian University in Oradea (1997-2003), MEA (Music and Health) Foundation Art School in Debrecen (2002), Director of MEA (2005). Organ recitals: regularly since 1997, in churches and concert halls of several countries.

Major compositions: Cantata for Palm Sunday (for two soloists, mixed choir and organ), Lullaby (for string quartet and flute), "Fly, Bird, Fly" ("Repülj madár, repülj" - Hungarian folk song adaptation for string quartet), String Quartet n. II dedicated to Sandor Thurzo Jr. as a token of my gratitude and in acknowledgement of his great efforts for the music life of my home town. I am indebted to him and the Varadinum String Quartet for performing my compositions in Oradea in 2004.
Svetozar Sasha Kovacevic
Svetozar Sasha Kovacevic was born on January 3rd 1950 in Zabal, Serbia and lives in the Sombor city (Vojvodina at North of Serbia). He studied composition with prof. PhD Viktor Shafranek, prof. Vasilije Mokranjac, prof. acad. Rudolf Brucci. Graduated at Academy of Arts at Novi Sad (Serbia) in class of prof. acad. Dushan Radic. He attended to organ building seminars with prof. Patric Collon in Belgium; seminars at the camp of Music Youth in Groz1njan (Croatia, 1973) and in Utrecht, (Netherlands, 1974).

He is currently professor of Sight Reading at the Composition and Musicology department of the Academy of Arts at Novi Sad. He is also an organist and Cantor of Reformed Christian Church (Novi Sad and Sombor). His theory of «Inter-complementary influences of three Christian religons in the music through compositional mode» was accepted from the experts for ecumenism in all areas at the Symposium Religion and European Integration in University of Maribor in Slovenia, 2005. He has released 4 CDs with some of his 150 works already composed.
Zsolt Lászlóffy
Zsolt Lászlóffy (*1973) has graduated in Composition (1996) and Conducting (2000) at the 'Gh. Dima' Academy of Music in Cluj (Romania). He took part at several masterclasses in Austria (Wiener Musikseminar), Germany (Stockhausen-Kurse), France (Centre Acanthes), Italy and Hungary. In 2008 he had finished his DLA doctoral studies in composition at the 'Franz Liszt' University of Music in Budapest (Hungary). In 2003, he was appointed to lead the Youth's Concerts season restarted at the Oradea Philharmony (Romania). Since 2006, he holds the chorus-master position at the Oradea State Philharmony. Through highly professional administration, Zsolt Lászlóffy continues improving the repertory of the choir, which appears periodically, not only within vocal-symphonic concerts along with the symphony orchestra, but has also created a repertory "a capella".
Osvaldo Costa de Lacerda
osvaldolacerda@eudoxiadebarros.com.br

Born in São Paulo on March 23rd 1927, he started his piano lessons with Ana Veloso de Rezende at 9, continuing them with Maria dos Anjos Oliveira Rocha and José Kliass. From 1952 to 1962, studied composition with Mozart Camargo Guarnieri. In 1963, he was the first Brazilian composer to win a scholarship offered by "John Simon Guggenheim Memorial Foundation" for studying a year at USA, where he had composition lessons with Vittorio Giannini in New York and Aaron Copland in Tanglewood.

Founder and director of four musical societies in São Paulo, especially the "Sociedade Pró Música Brasileira" (1961-66) and "Centro de Música Brasileira" ("Centre of Brazilian Music" since 1984) of which he is the president.

Invited for many festivals, especially for "Sonidos de las Americas" (New York, 1996); "Bar-Harbor Festival" (Maine, USA, 1997); Latin America Music Festival (Bard College in Annadale-on-Hudson, New York State, 1999).

Main prizes: Guarani trophy as "musical personality of the year", granted by the Cultural Secretary of São Paulo State (1997); "Critics Big Prize" by Paulista Association of Art Critics (APCA, 1997); "Best CD of 2003", APCA prize; the Anhanguera Medal in 2006, the most important investiture conceded by the Goiás State for his services provided to Brazilian music and general music.

His catalog of works, CDs and compositions can be found and purchased at www.CorreioMusical.com.br .
Zoltan Paulinyi
For curriculum vitae see below Quarteto Amizade.

"Kaleidoscope" is a voyage through time, describing the saga of an european family with a history which starts in the Middle Age, crossing the world wide wars and finally arriving to the Brazilian agreste. The unconventional disposal of the musicians on stage enhances the musical space structure, not only amplifying the antiphon of the beginning, but also intensifying the audience involvement in the central atonalism of the piece. The sound sources displacement reinforces the time displacement.

Appearing almost at the end of the piece, the theme (cantiga) is built upon the northeastern melody style. It has two motives: an ascending arpeggio and a set of descending joint degrees. The alternation of all the modes has a structural character.

Each variation represents a historical period, starting from the paths of the faith in the gregorian meditation, passing through the medieval dance, treading the crooked paths of the baroque escape to the extreme romanticism and atonalism, entering in the twelve-tone system of the European conflict, and coming back to the impressionism that has deeply marked the Brazilian arts, eventually arriving to the Brazilian inland, freezed in time and space under the scalding tropical sunshine.

Acalanto n °. 2 (2003) for violin and clarinet

Dedicated to Félix Alonso and Karla Oliveto's daughter. It's theme associates a note to each letter of her name.

Biduo D'ouro (2006), version for violin and bassoon

This piece is about the two paths one has to choose in life between the Fantasy and the Real World: the right or the evil one. This piece was originally written as a violin duo for my pupils, later adapted to many other instrumental combinations.

Live recording of the premiere on August 5th 2009 at Martins Penna Hall of National Theatre. It is a sonorous projection for our state of journeying.

"Creation has its own goodness and proper perfection, but it did not spring forth complete from the hands of the Creator. The universe was created "in a state of journeying" («in statu viae») toward an ultimate perfection yet to be attained, to which God has destined it. We call "divine providence" the dispositions by which God guides his creation toward this perfection." - Catechism of the Catholic Church, n. 302.

"A man's steps are ordered by the LORD; how then can man understand his way?" Prov. 20,24.
---
INVITED MUSICIAS
Percussionist and autodidact composer, Carlos Tort was born in Porto Alegre. He has a bachelor degree in percussion by Universidade Federal de Santa Maria (1999), where he studied with Ney Rosauro and Gilmar Goulart. He made further studies with Emmanuel Séjourné at Conservatory of Strasbourg, receiving a diploma on percussion keyboards (2004-2007). In that time, he took classes with Denis Riedanger and Stephan Fulgeroux, solo timpano and solo snare drum at Phylarmonic of Strasbourg. In 2000, he assumed the percussionist post at the Claudio Santoro National Theatre Symphonic Orchestra in Brasília, where he also appears as second timpanist. In 2003, he was percussion teacher at the Music School of Brasília (EMB) and invited soloist at III Electroacoustic Music International Meeting in that city.

Some of his works are published and distributed by the French editors P'hill Publications and Alphonse Productions. He is co-founder of K-TZ Ensemble (1997), which gave many didactical concerts and free workshops sponsored by FAC-GDF (2007 and 2009). With K-TZ Ensemble, he played many times in Brazil, Argentina, Uruguai, France and Luxemburg as well, where he was finalist of the International Percussion Quartet Competition Luxembourg in 2005. In 2008, he created the Clape Ensemble, contemporary music for clarinets and percussion.
Raíssa Bisinoto Matias (flute)
Flutist and teacher at the Music School of Brasília, Raíssa Bisinoto Matias started studying music at 7 and flute at 9. She was pupil of Beth Ernest Dias, Luciana Morato, Sidnei Maia and Beatriz Castro. Attended to masterclasses with important flutists as Alain Marion, Robert Dick, Gergely Ittzés, Michel Bellavance, Anders Ljungar-Chapelon, Odette Ernest Dias, Toninho Carrasqueira, Marcos Kiehl, José Ananias, Sérgio Barrenechea, among others. She is undergraduated in Artistic Education with qualification to Music, and undergraduated in Flute at the University of Brasília (UnB). Her repertoire is diversified; she likes to play concert music from baroque to contemporary, and pop music as well, including "choros" and jazz.
Félix Alonso (clarinet)
Born at Matanzas, Cuba, he has bacharel degree in clarinet by the University of Brasília, under the supervision of Prof. Dr. Ricardo Freire. He started his clarinet studies with prof. Roberto Medina Ríos, receiving the title of "player, instrument and chamber music teacher" at National Music School of Havana (1994). Aged only 13, he played the Weber's Concertino with the Matanzas Symphonic Orchestra where later he assumed the first clarinet post. In 1989 and 1991, he won two prizes at the Clarinet Competition Amadeo Roldán (Cuba). He was soloist under the batton of maestros Enrique Pérez Mesa, Juan Luis Gonzáles Delgado, Alberto Garcia, César Prado and Elena Herrera. He played in two turnés in Spain (1994 and 1995), recording two discs. In Brazil, he recorded the CDs Quinteto Amizade (2005), for clarinet and string quartet; Brincadeira a Cinco (2006) for wind quintet; Images (2008) and Vibrações Variantes (2010) for chamber music. Sponsored by Funarte and Petrobrás in 2006, he played in many Brazilian cities, playing and giving masterclasses. Currently, he teaches clarinet, band and music in the CEUB School and Marist School, and he is clarinet teacher at the Music School of Brasília.

Clarinet: Buffet Crampon.
Iracema Simon (bassoon)
Iracema Simon studies music since 7, starting at the Brasília Music School (EMB). Her studies on the bassoon began in 2004 with prof. Flávio Lopes, taking part of the 7th Week of Winds CEP/EMB (EMB Professional Teaching Centre). Undergraduated by the University of Brasília (UnB, 2008) where she worked at the "Music for children" program (2005-2007) supervised by Prof. Dr. Ricardo Dourado Freire, and coordinated its recorder section (2006-2007). In 2006, she officialy started the Duo SPES activities, with weekly performances at Mother of Divine Mercy Parish (Asa Norte, Brasília), appearing around 40 times during a year. She played at the II Early Music Week in Araripe (CE, April 2008) and at the Lutheria Brasil Week at Juazeiro do Norte (CE, November 2008). Played in the SPES European turnés in 2008 and 2009, recording Paulinyi's pieces for CD Images (2008) also broadcasted by TV Senado in 2008 and 2009.

Bassoon: made by Hary Schweizer in 2002, number 34.
Thiago Bertoldi (piano)
Thiago Augusto Lima Bertoldi started his musical life at the Villa-Lobos Conservatoire (Garça, SP) in 1994. In 2000, he moved to the Sousa Lima Conservatoire, where he studied chamber music for four years with Ana Maria Vieira de Mello, and also at Maria Imaculada School where he studied with the pianist and prof. Nilze Kruse (Bruno Seidhoffer's pupil in Viena). In 2002, he won the 3rd prize at the XI Souza Lima Piano Competition; in 2004, won the 2nd prize at the XIII Arnaldo Estrela National Piano Competition and 3rd prize at the XVII Artlivre Piano Competition; in 2005, won the 2nd prize at the category "piano and orchestra" and 2nd prize at the category "pianistic duos" of XVIII Artlivre Piano Competition; in 2006, won the 3rd prize of the Belo Horizonte City I National Piano Competition with a special prize "best player of Brazilian music"; in 2008, won the prize "Best Student" of XXXVIII Festival of Campos do Jordão, receiving a scholarship for one year. In 2006, recorded a chamber music CD as accompanist at McGill University in Montreal, Canadá. In 2007, recorded his first CD with Brazilian music at UFMG. Since September 2008, he studies at Liszt Ferenc Music Academy in Budapest under supervision of Prof. Gábor Eckhárdt (piano) and Prof. Pál Eder (chamber music).
Leandro Roverso (piano)
Born in 1986, started his piano studies aged 10 with his godfather Guido Roverso. In 1999, he entered at the Universidade Livre de Música (ULM). Since 2003, started studying with pianist Paulo Gazzaneo until 2008. Since 2006, improved his studies under pianist and teacher Nilze Kruse (Bruno Seidhoffer's pupil in Viena). During this time, he attended many lectures and workshops with Elsa Guevarra, Gisela Müller, Luciana Sauyri, Gilberto Tinetti, Ricardo Castro and with the French Frank Braley. From December 2008 until June 2009, studied at the well-known Liszt Ferenc Music Academy in Budapest with Gábor Eckhárdt.

In 2006, he received the prize "outstanding student" at the Winter Festival of Campos dos Goytacazes (RJ). In 2007, attended the International Festival "Music on the Mountains" at Poços de Caldas (MG) where he studied with Eduardo Monteiro. In 2008, won the "outstanding student" prize at the International Festival "Música das Esferas" of Bragança Paulista, receiving an invitation to be the soloist at the festival academic orchestra in 2009.

QUARTETO AMIZADE
Zoltan Paulinyi (violino)
Zoltan Paulinyi is violinist of the National Theatre Symphonic Orchestra in Brasília since 2000, viola principal in 2009, violin soloist in 2007; artistic director of SPES Musical Exchange Program since 2008. He is from Belo Horizonte (1977), with his violin début at the Ouro Preto Opera House aged 8 with Prof. Ricardo Giannetti's violin class. He attended dozens of festivals and masterclasses in Brazil and Europe, where he studied with R. Ricci, L. La Fosse, M. Comberti and composition with Oiliam Lanna (UFMG), Oscar Edelstein (from Argentina) and Harry Crowl (UFPR). In 1998, he received the "Outstanding Prize of Press Critics" (MG). He is winner of Goiânia National Competition for Young Musicians in 2002. Married to Iracema in 2006 with whom develops a pedagogical work for teaching music to children.

Some os his compositions are recorded on CD: Magyar (2002), Images (2008), Sonare (2009), and broadcasted by TV Senado (2008).

Violin: Sanctus Seraphin, ca. 1750 (tracks 1-6,9-10); Domenico Bussan, ca. 1750 (tracks 7,8), Gobetti, ca. 1700 (track 11), all restored by Carlos Martins del Picchia.
Arco: Carlos Martins Del Picchia, 1996.
Karla Oliveto (violino)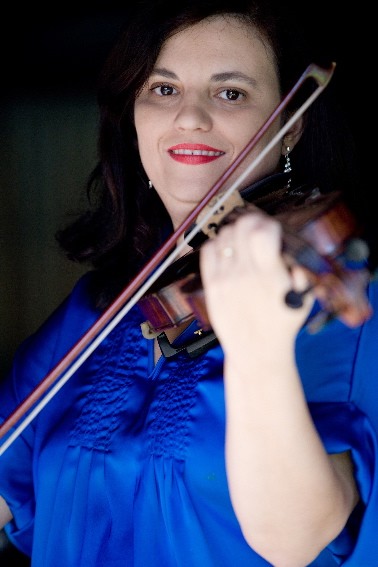 karlaoliveto@yahoo.com.br
Karla Oliveto holds a master degree from University of Brasília (UnB, 2007), supervised by Prof. Dr. Ricardo Freire. From the same institution, she holds a bachelor degree in violin (1997) where she studied with Prof. Ludmila Vinecka, a Full Licentiateship in Music (2000), and a postgraduate degree in Chamber Music (2002) as well. Started her violin studies in 1983 at the Brasília Music School (EMB) where she received a Technical Certificate under supervision of Prof. Marena Salles. She attended several courses in Brasil and in Portugal (1993). Soloist under the baton of Maestro Emílio de César and Elena Herrera. She was member of Matanzas Symphonic Orchestra (Cuba, 1996) as guest violinist. Produced and recorded the following CDs as founder of chamber groups: Rabeca Moderna (2002, Duo Magyar) for two violins; Quinteto Amizade (2005) for string quartet and clarinet; Images (2007) for many chamber groups. Founder of the young Quadrivium Lignea (2007) and currently teaches violin at EMB.

Violin: presumed Justin Derazey, ca. 1880.
Sándor József Thurzó (viola, fundador do Quarteto AMIZADE)

Winner of many competitions, he started studying with his parents, famous Hungarian musicians. Pupil of O. Boda and G. Márkos, he received his diploma at the Jassy Music Academy in 1968 and became the first viola and soloist of Oradea Philharmonic Orchestra. He has given more than 2000 concerts in 8 countries, recording in Romania, London, Vienna. He has received many awards and has 80 pieces dedicated to him by composers in Hungary, Romania, Japan, Sweden, Norway and Brazil. Since 1997 he is artistic director of the Brazilian Music Festival of Oradea. He is currently teacher at Oradea University.

Viola: Vuillaume, 1859.
Bow: Pfretschner, XIX century.
Mirella Righini (violoncello)
Mirella Righini was born in Brasilia in 1985. She studied with the cellist Antônio Guerra Vicente. She has a degree in Musical Education and Cello Performance at the University of Brasilia (UnB), under the supervision of Professor Fábio Presgrave. She has participated in several Master Classes and Festivals, including the International Summer Festival at Brasília Music School (2005, 2006, 2008, 2009), Winter Festival of Brasília (2005, 2007), Music Festival of Londrina (2008, 2009), Rio International Cello Encounter (2008), InterHarmony International Music Festival (Pittsfield, Massachussetts, USA, 2008). She won the 1st place in the 11th Paulo Bosísio National Strings Competition at Juiz de Fora (MG, 2005). She is currently Graduate Teaching Assistent at Duquesne University (Pittsburgh, Pennsylvania, USA).
RECORDING
Ricardo Nakamura, "Boy" (técnico de gravação)
Bachelor in piano at the University of Brasília (UnB), appears frequently as jazz pianist, playing together with Hamilton de Hollanda, Leo Gandelman, Pedro Vasconcellos, Moisés Alves among others. Currently, he is taking the master degree in "Jazz Piano" as scholarship holder of "University of Cincinnati" (USA). He has worked as sound engineer in many important instrumental music projects in Brasília, especially the CD of Brasília Wind Quintet, CD Images (with Crowl and Paulinyi's works for violin and viola pomposa), CD "Com licença" ("Excuse me..." by the bassoonist Hary Schweizer), CD "Na Estrada" ("On the road" by Paulo André and Oswaldo Amorim) and the CD of Trio Aquário (Pedro Vasconcellos, Rafael dos Anjos e Eduardo Belo).

---
ABOUT THIS RECORDING
Recording: Ricardo Nakamura ("Boy") at André Togni's studio in Brasília in February 2009; Statu Viae (track 11) recorded live at National Theatre, Martins Penna Hall in August 5 2009.
Production: Quadrivium Lignea
Photos: Rafaela Zakarewicz (for SPES and LIGNEA), Ricardo Rodrigues (for Karla and Sándor).
Text revision: Quadrivium Lignea
Translation: Zoltan Paulinyi / Helene Paulinyi (Amorim's text translated by Ministry of External Relations).
Homepage: Zoltan Paulinyi
Sponsorship: Fundo de Arte e Cultura (FAC) do GDF.
Cover and pictures on margins: Encaustic by Marlene Godoy (Brasília)
Specital thanks to Judith Vero for her support and sponsorship for the Statu Viae premiere. Thanks to Marlene Godoy's beautiful paintings. Thanks to our sponsors and everybody who helped this project, with God's grace! The mastering finnished on Saint Rosália's day, September 4th 2009.
---
SPONSORS
Many thanks to all who support us, without them it would be impossible to seed joy through music!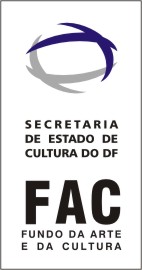 DUO MAGYAR
---