Twiolins + Spes Composition Competition 2012
Support: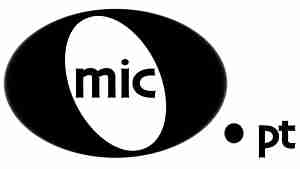 Miso Music Portugal / Centro de Informação & Investigação da Música Portuguesa.
University of Mannheim + University of Évora
(Official rules in Portuguese).
All Portuguese composers or composers living in Portugal are invited to send short compositions (maximum length of 5 minutes).
Instrumentation: 2 violins, viola pomposa and bassoon.
Deadline: January 31st, 2012.
Submissions: send full score, parts, short CV along with Portuguese ID (all in PDF file format) by e-mail to:
Paulinyi@yahoo.com
with copy to:
Marie@thetwiolins.de
Compositions to be evaluated by duos Twiolins and Spes in:
1) feasibility (the ensemble will have few rehearsals)
2) clearness of writing and edition, including good page turns of parts.
The ensemble will select some works to perform at the final concert.
Awards:
diploma to the winner chosen by the ensemble. Miso Music Portugal offers a Miso Records CD collection to the winner, prize given by Paula Azguime.
diploma to the composer of the work chosen by the audience.
Recital award: March 6, 2012, 6:30 PM at the Auditory of the Music Department (Colégio Mateus D'Aranda), University of Évora, Portugal. Free entrance. Contact: 266760260
Panel:
Marie-Luise Dingler and Christoph Dingler (violins) + Iracema Simon (bassoon) and Zoltan Paulinyi (viola pomposa).

Twiolins: http://www.ViolinDuo.de
Spes: http://Spes.MusicaErudita.com
About the viola pomposa
Permanent link: Paulinyi.blogspot.com
Rules: http://Concurso.MusicaErudita.com